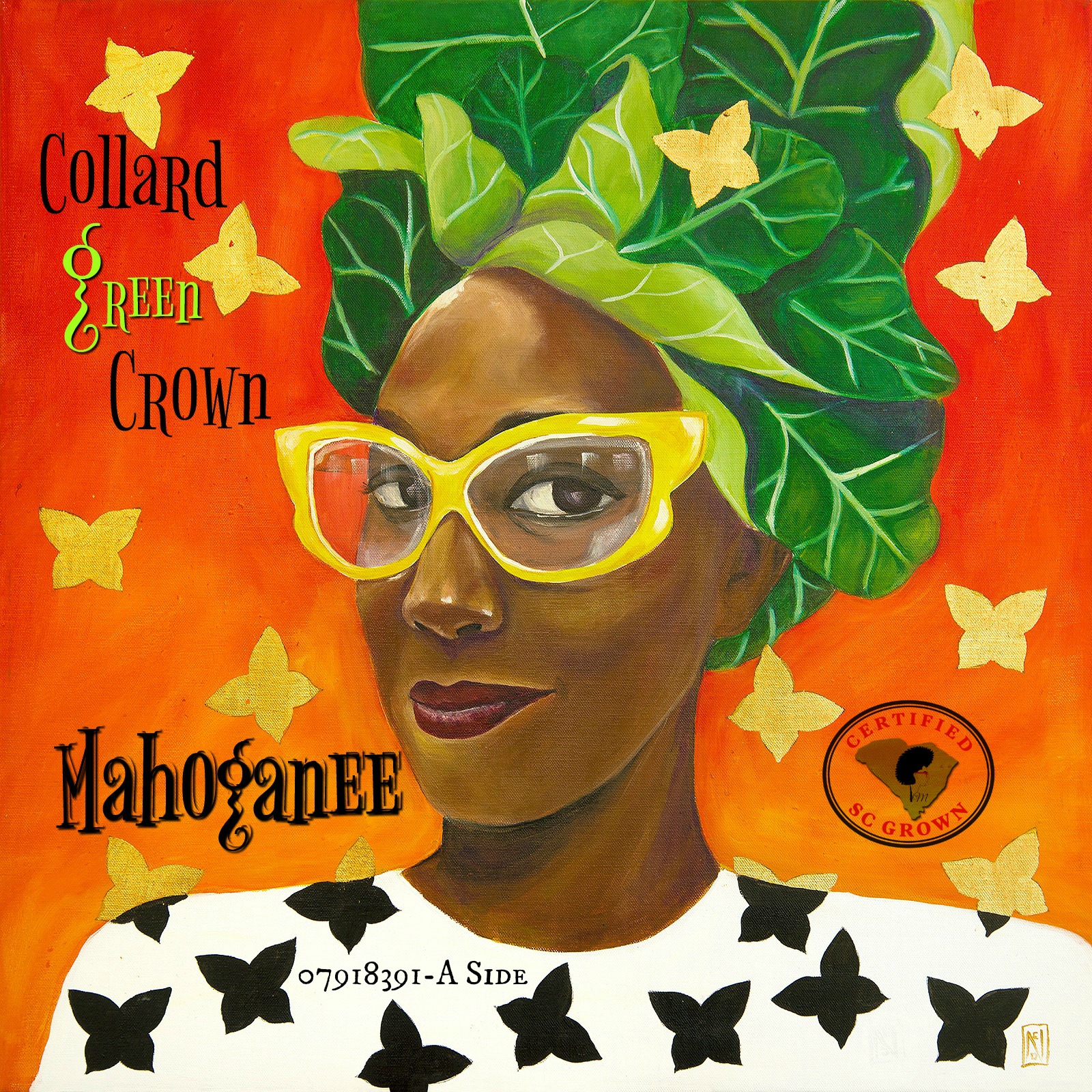 Several people have asked exactly what is a "Collard Green Crown"? 
How did this come to be?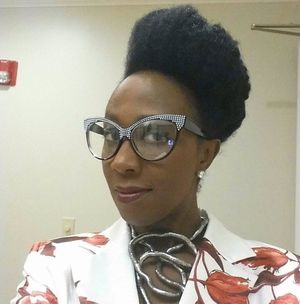 BACK STORY  (Short Version) 
Someone Opened the Portal to This song…. 
ViSually it was InSpired by the "The Collard Series" ARTwork of Ms. Natalie Daise 
(an actress, storyteller, visual artist and educator) 
whom you may remember from the Nick Jr TV Series "Gullah Gullah Island" 
she explains it best. 
"Collard Greens represent heritage, history and family gatherings. 
They are nourishment and strength and tales told around kitchen tables". 
I was blessed to be one of the Artists she chose as a muse for her Series because of my Facebook profile picture.
The Painting sparked something inside of me and it became necessary to write as I began to think about
how significant collard greens had been in my life from childhood. My mother had a garden that she
grew collard greens in and so many memories came rushing back and the
significance of the crown was just amazing gravy on the table. :) 
The pièce de résistance is that my handsome and amazing husband (A Washington, D.C.) Native
created and produced this Magical Healing Soulful Music that will will seduce your Ears and
have you Groovin & Vibin like crazyyy. Put this song on and get a soul train line goin… Wear your Collard Green Crown.
I totally agree with Ms. Natalies' perspective and I will add this song also represents my hair,
my natural crown. It is about self-love and embracing our blackness.
 It is about honoring our legacy and being proud of who we are.
Understanding that Melanin is our Black Magic. 

We are Culture Keepers and our art is a reflection of that. 
Click HERE to read our First Listen Write-Up by SoulTracks.com
SONG LYRICS
Collard Green Crown © 2016
Nobody Can replace You 
And all the things you do 
I Wear you so Proudly 
BeCause you brought me through 
My Collard Green Crown 
Collard Green Crown (3X) 
1st Verse 
Your Colorful Laughter 
is Food to My Soul 
Your Essence is so Necessary 
For Me to Grow 
You're the Main Ingredient 
For the Recipe of Life 
You Sprinkle All Your Magic 
While Shining so Bright 
HOOK 
Nobody Can replace You 
And all the things you do 
I wear you so Proudly 
BeCause you brought me through 
My Collard Green Crown 
Collard Green Crown (3X) 
2nd Verse 
It tells me what is good 
With Seasoning of Peace 
Measure that with Kindness 
Feel the Increase 
In the Garden of Your Dream 
Love is Seaping through the Steam 
With Mommas Pot of Joy 
Oh Nothin Can Destroy 
I Wear You Boldly 
& UnApologetically 
HOOK 
Nobody Can replace You 
And all the things you do 
I wear you so Proudly 
BeCause you brought me through 
My Collard Green Crown 
Collard Green Crown (3X) 
3rd Verse 
The Dream has Come Alive 
You're so VitaL 
Your Journey is so vast 
You're Inter-Tribal 
It tells my History 
It Feeds My Soul 
It'a A part of My Culture 
More than Diamonds & Gold